Yesterday, the CodeCombat team was fortunate enough to attend Code.org's CSEdWeek 2018 Kickoff Event in Seattle, Washington. We wanted to share the highlights with you!
1-1 with Melinda Gates
One of the most influential and important philanthropists of our time, Melinda Gates, was a perfect speaker to kick off the CSEdWeek Kickoff Event. She was interviewed by Michelle Delgado-Alvarez, a high school student at Tyee High School who is excelling in computer science. Valdez asked great questions and Melinda spoke about a variety of topics: from how she got into coding, the importance of teamwork and collaboration to persistence in the field, and the critical impact women and minority students must have in our burgeoning world of technology.
On how she first became aware of computer science at her all-girls Catholic School:
"[My teacher] said to the head principal, who was a nun, we have to get these computers for the girls. So she convinced the nun to put a budget forward for 5 computers for the entire school (of 600 plus). And she asked the girls in her math classes if any of us wanted to join her! I said 'Sure! Why not? I could learn this new thing, this box."
On her math teacher's instructional approach to computer science:
"The amazing thing about this teacher was she taught us programming by letting us do things that we were interested in. She was getting her Masters at night in Computer Science, and she wasn't afraid as a teacher of letting us get out in front of her, which was incredible. Think of the message it gave us. So, I got hooked. From then on, I knew by the time I left high school that I wanted to study computer science in college."
On 3 critical steps to getting more women into coding:
"What we need to do is expose kids and then we need to work on these transitions, these pathways of development in college. Because often when a young girl gets to college, she sees that there a lot of guys in computer science and they are pretty far along because they have done a lot of coding already. So you need to make that entry course much more welcoming, make the problem set interesting to girls, and we have to associate professors and professors that are women and we need to make sure that women are surrounded in teams."
CSEdWeek award winners
Jake Baskin, Executive Director of Computer Science Teachers Association, and Melinda then shared the stage to announce with the student, teachers, school, district, and organizations that are making an impact in championing computer science. You can read more about all the incredible winners listed on the Code.org site here.
Reminiscing with Brad Smith – President at Microsoft
Brad Smith looked back at his relationship with CEO and Founder of Code.org, Hadi Partovi. He talked about how Hour of Code started just 5 years ago and where it has come. He also pledged to donate $10M to Code.org over the next 5 years!
On first hearing of Hadi's idea for Code.org:
"When you reach a 5-year milestone it's an opportunity to look back and look forward. I remember when Hour of Code was just a twinkle in Hadi's eye. He looked at me and said 'I have an idea. Anybody deserves the opportunity to learn this fundamental field.' Back then, only 9 states even let a computer science count for a math or science credit. Look where we are now. Now it is 46 states." – Brad Smith, President of Microsoft
3 Takeaways:
1) Teachers are the linchpins for computer science adoption – From award winner, Chantel White, whose work helped take a school with no computer science and transform it into one with a computer science lab to Melinda's teacher advocating for the Apple II computers, teachers are often the ones pushing computer science adoption. Melinda Gates' teacher set her on a path to completely change the world, and it's exciting to think about the possibilities Chantel's students now have! One thing is abundantly clear, teachers have always been the front-line advocates and influencers in helping implement computer science in the classroom.
2) Be unafraid to let your students get ahead of you – Self-guided programs that let students set their own pace and are tailored to allow creativity can be the key to unlocking student interest and confidence. Melinda's quote about how her teacher trusted her and her classmates to go beyond her own skillset is a crucial lesson in humility and faith in her students' intellectual capabilities. Melinda's teacher put no boundaries on her intellectual freedom and creativity. As Melinda said so poignantly, "think of the message it gave us."
3) Collaboration and teamwork can lift you up academically – When Melinda was asked about a time of doubt, she thought back to college. Overwhelmed and feeling in over her head, she found a peer in her class who she could lean on, who helped balance her strengths out, and who inspired her to one day run her own team. And we all know that organizations like Code.org, CodeCombat, Quorum, or schools like Seaside HS are only possible due to incredible teamwork of their employees. So make sure your coding class and program reflect the importance of collaboration – through pair programming or group projects!
Curriculum Showcase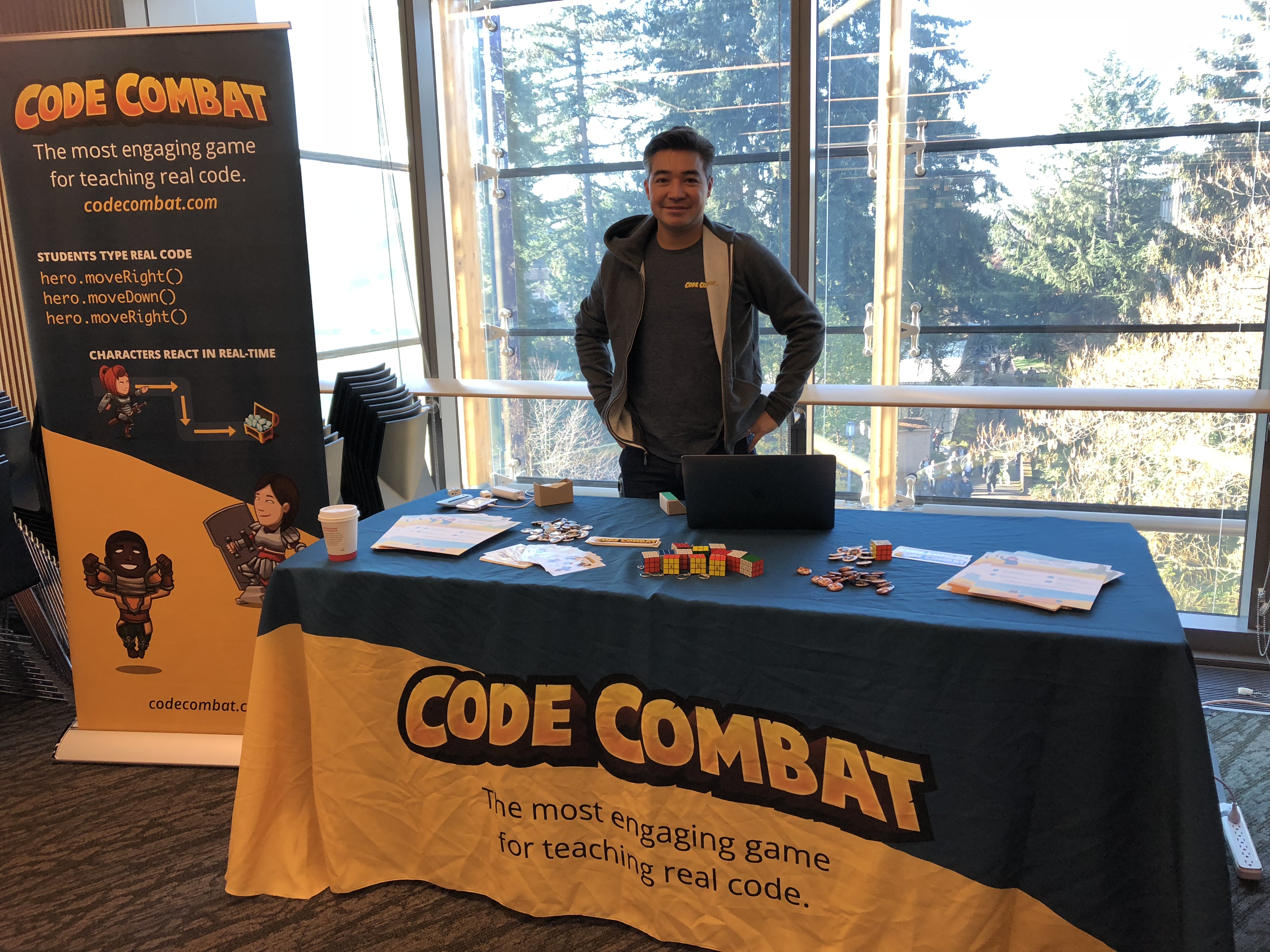 We were fortunate enough to be part of the curriculum showcase with other great organizations. With district folks and teachers in attendance, we demoed CodeCombat, handed out some great goodies, and answered questions. If you weren't able to be there in person, we'd love to talk to you!
---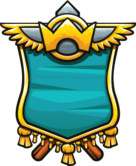 Continue the adventure! Share your pictures, stories and feedback with us on Twitter & Facebook, join the discussion on our Forums or contribute to our open source community. Check out this post if you're interested in contributing to our blog.
---
About CodeCombat:
CodeCombat is a platform for students to learn computer science while playing a real game. It has been played in 200 countries around the world and has helped 12M users learn Python and JavaScript. Used by more than 41,000 teachers in more than 16,000 schools in North America. Built for all learners and teachers, recommended for grades 4-12 and recognized by the College Board as an endorsed provider of curriculum and professional development for AP® Computer Science Principles (AP CSP). Teachers, students, and individuals can sign up for CodeCombat and try the first course for free.


Source
3 Takeaways from the 2018 Computer Science Education Week Kickoff Event is written by David Chase for blog.codecombat.com